5 SEO Mistakes That Will Hold Your Business Back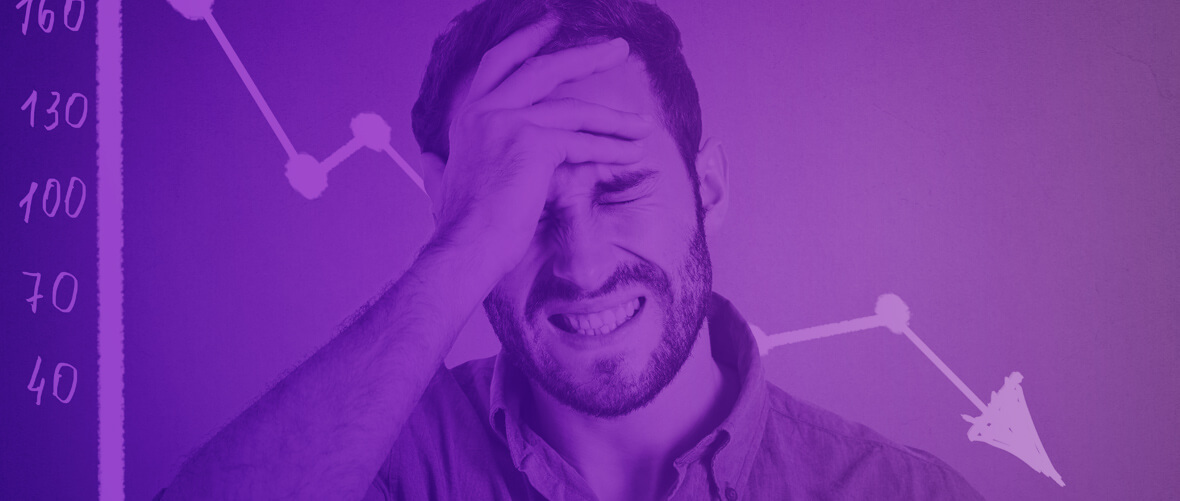 Mistake 1: Not investing enough time into SEO

People who flake out of a full campaign within a month or two of trying aren't going to see the results they want.
Here's the reality:
SEO campaigns need time to mature if you want to get a super high return on investment.
At the end of the day, it depends on how competitive your industry is and where you're starting from.
If you've been carrying out SEO for less than six months and are asking yourself why nothing is changing, the answer is simple:
You haven't given it enough time. The longer you wait, the better the results you'll see.

Mistake 2: Doing Anything Without Clearly Defined Audiences

90% of companies using personas have been able to create a clearer understanding of their buyers. (Source: Itsma)
Some business leaders, particularly first-time entrepreneurs and small business owners, believe that casting their net wide is a way of expanding the market and reaching more customers.
The reality is: Only a few very specific groups will bring in most of a business' revenue, and "casting their net wide" means neglecting these in favor of fickle possibilities.
What's more, this approach inhibits them from developing a deep understanding of their actual prospects' interests, pain points and behavior patterns.
Knowing your customer is the foundation of every solid digital marketing strategy, so define your market and get to know the people you are selling to.

Mistake 3: Forgetting to optimize images

Hopefully, you're already using images on your website to draw visitors in. What you may be overlooking is the alt-text of the image. Search engines, like Google, use the alt-text to process images.
For example, in the image below of our email templates, Google won't be able to look at an image and determine the subject. But it can read the "alternative text," or alt-text.
Use your alt-text to provide a helpful description and even include a keyword if relevant.

Mistake 4: Ignoring mobile users

As the number of mobile users has increased, the demand to create mobile responsive websites has also increased. Most of the mobile users admitted that they spend a lot of time on their mobiles browsing various websites as well as shopping on various apps. Poor mobile experience can cause these users to leave the site even before they understand what the businesses offer. Hence, you must take note of improving your website experience to mobile users. Also, if applicable, you can develop apps for your websites to provide them better user experience. Many agencies offering mobile app development services India can help you in developing mobile applications for your website.

Mistake 5: BUILDING MULTIPLE PAGES FOR EACH KEYWORD

As a site develops, it is common to find multiple pages targeting the same keyword. This approach might be by accident or design, but it is unlikely to produce positive results. Google can struggle to understand which page to rank, damaging the chances for either page. Also, other sites might not know which page to link to, so your backlinks are split, and each page receives a lower level of authority. Try to structure your site so that each page has a focus on a particular keyword, providing the most comprehensive information about the term.
Targeting the right keywords can save your business a lot of time and money. Keywords that are too competitive or don't offer any real search volume will not provide the type of returns you want. In most cases, though, these keywords will still require significant effort to gain top rankings. By avoiding the common mistakes, you can focus on the right areas, selecting keywords that are achievable and convert. Fundamentally, keyword research is an integral part of online marketing, so following the right path has to become a significant priority.